Appliance Repair Centerville Ohio
Authorized Service Rated 4.9 out of 5 stars based on 34 customer reviews
We serviced a
BOSCH DISHWASHER
Model SHE53T52UC/02
Near Centerville, OH 45459
Replaced parts, unit checks okay
We serviced a
SAMSUNG DRYER
Model DV457EWHDWR/AA
Near Centerville, OH 45458
"Inspected the unit and found the belt damaged and the pulley broke. Provided estimate, approved, installed part and ran a test cycle. All checks ok.; used 1 6602-001655 (Belt), and 1 De634a (Pulley) from stock"
We serviced a
AMANA DRYER
Model NED4655EW1
Near Centerville, OH 45459
"Found door seal not sealing properly, installed new seal, unit checks ok."
We serviced a
LG WASHER
Model WT1501CW
Near Centerville, OH 45459
Checked unit over, the main control board was not sensing a pressure switch correctly and was shutting the unit off early. Unit needs a new main control. No repair due to the cost.
We serviced a
KITCHENAID REFRIGERTOR
Model KRMF706ESS01
Near Centerville, OH 45458
Installed parts. There was still ice around the evaporator. Advised the customer to leave it turned off and the freezer door open until the end of the day to allow the ice and drain line to melt. Took the unit out of auto defrost and set it to basic 8 hours. All checks ok.

07/24/2021
Very helpful!!
Overall Experience

01/26/2021
The service representative was on time, quickly determined the problem with our washer, and priced out two different repair options for us. Less than an hour after his arrival our washer was repaired. Good value for the price.
Overall Experience

10/02/2020
Professionally done. Refrig still operating fine
Overall Experience
Rosemary
Centerville, Ohio

08/23/2020
The serviceman was on time and very friendly. He fixed the dishwasher promptly and explained the next step, in the event that the "fix" did not work. The only thing I was surprised at was that he did not wear a mask. I was, however, asked ahead of time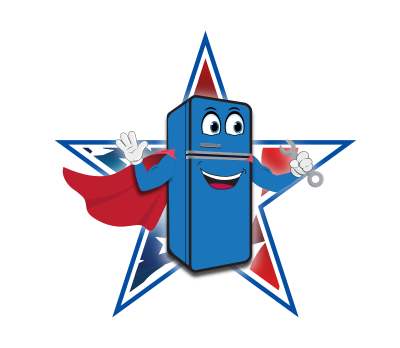 Thank you very much for your follow up review! Our technicians are required to wear masks in the home. We are committed to training and reinforcing the standards that are expected but appreciate feedback from our customers! Please let us know if you have
Overall Experience
Richard
Centerville, Ohio

08/14/2020
Tim was on time very professional and personable. Certainly knew what he was doing and took care of a problem in just a few minutes.
Overall Experience