Schedule Appliance Repair Service
---
APPLIANCE REPAIR COST
Our service call and diagnosis fee is $94.95 on most items.
This includes the trip to the home and a complete diagnosis of your unit regardless of time. Parts and labor are extra. Labor is calculated using a national flat rate labor guide.

04/12/2021
Well I was literally charged 100 bucks for 10 or less minutes of no work. I took it a part and it was ready to look at. Then he left and never even offered to put it back together. Lol. Not impressed with the cost per hour. Live and learn.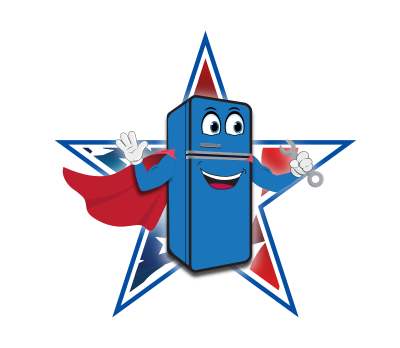 Paul, thank you for taking the time to provide your feedback and we are sorry that you did not have a satisfactory experience. Our technician will be in contact with you today to explain the service charge and the diagnosis at which he arrived after looking at your machine last week. Unfortunately, sometimes when we are dealing with machines over 10 years old there is sometimes no repair that will be cost effective. Please call us if you have any additional questions or concerns at 937.252.3200.
Overall Experience

04/12/2021
Overall Experience
tweetybirds7@twc.com
Mason, Ohio

04/09/2021
Steve knows what he is doing, service excellent. Did not have to wait long for my appointment
Overall Experience
Madhuri Kunaparaju
Mason, Ohio

04/09/2021
He has great knowledge of the product and know exactly what needs to be done. Thank you for sharing the sharing the information.
Overall Experience

04/09/2021
Sam was excellent
Overall Experience
TIME
Our office will contact you the afternoon before your scheduled service date with your timeframe that you can expect the technician to arrive. 
DAY OF YOUR APPOINTMENT
Even though we provide a timeframe for your appointment, we also allow you to track your technician's progress allowing you to better plan out the rest of your day!  We call ahead about 30 minutes prior to arrival.  
YOUR APPLIANCE'S AGE
If your unit is under (1) year of age, you will need to reach out directly to the brand of your appliance. Their customer service will issue a dispatch number authorizing us to repair the product. We need this to be able to bill the appropriate party for services.
If your unit is over (1) year of age, and has an extended warranty, you must contact the extended warranty company first prior to setting up a service appointment with us. The phone number you need to call can be found on your extended warranty certificate. If you are unable to locate that, please contact the dealer in which you purchased the unit from, and they should be able to provide the appropriate information on your extended warranty. 
At Authorized Service, customer satisfaction is our top concern. We stand by our work and to prove it we offer the following warranty on our services:
30 Day Warranty on Labor
For parts, we back the manufacturer warranty.  That's why we will only install OEM parts.
When you deal with Authorized Service, you're putting your faith in the area's very best appliance repair specialists. We've been in this business for years and have full confidence in our ability to take care of whatever is ailing your appliances. Our repair guarantee stands as a reminder that we will do the job the right way, every time.
LEGAL STUFF
Warranty applies only when you have paid us directly for a particular repair. Otherwise, your warranty is only the duration of the warranty you have with the manufacturer and/or extended warranty company. Our warranty does not cover food loss or loss of use. Single family home use only. Your product must be installed as per manufacturer guidelines and properly maintained to be eligible for our warranty.