Appliance Repair Franklin Ohio
Authorized Service Rated 4.9 out of 5 stars based on 24 customer reviews
We serviced a
FRIGIDAIRE REFRIGERATOR
Model LGHB2869TF7
Near Franklin, OH 45005
Checked the temperatures in the icebox and found about 15? and could see a small amount of ice behind the auger motor and fan. Unit still didnt make any ice, found an empty water line to the icemaker as I had previously emptied it to see if it would eventually fill. Installed parts. All checks ok.
We serviced a
WHIRLPOOL REFRIGERATOR
Model WRX986SIHZ00
Near Franklin, OH 45005
Installed new light, installed new LED board. Unit still having an issue. Broken wire inside the cabinet notified warranty company
We serviced a
FRIGIDAIRE REFRIGERATOR
Model LGHB2869TF7
Near Franklin, OH 45005
Inspected the icemaker and found it not filled with water. Checked the temperatures in the icebox and they read between zero and 10?. Inspected the waterline and could blow air through it and found no ice build up. Unit not sending water to the icemaker. Ordering water valve and control board and fan as it sounded louder than normal. ; rqstng P&A on 1 1111 (Icemaker fan) and 1 22222 (Main water valve (3way)) and 1 33333 (Main control board)
We serviced a
MAYTAG OVEN
Model CWE9000BCB
Near Franklin, OH 45005
Replaced parts listed. Checks ok
We serviced a
MAYTAG WASHER
Model MVWB865GW0
Near Franklin, OH 45005
Inspected unit and found an error code for over suds and oversize load. Shows the error codes to the customer and provided them with information. Advised customer with any future issues with unit to try and record the issues. All checks OK

03/01/2021
Steve was professional, friendly and fixed our problem quickly. Very personable and answered any questions we had.
Overall Experience
Liz Robinson
Franklin, Ohio

02/12/2021
Was Awesome
Overall Experience

01/14/2021
Sam provided very professional and thorough service when diagnosing the problem with our dryer. Highly recommend!
Overall Experience

11/03/2020
The response time was very good. Issues were: 1st visit - need to order part (absolutely no problem) 2nd visit - purpose - install heater. Could not pull dish washer out far enough to install heater. Need to call someone to extend water and electri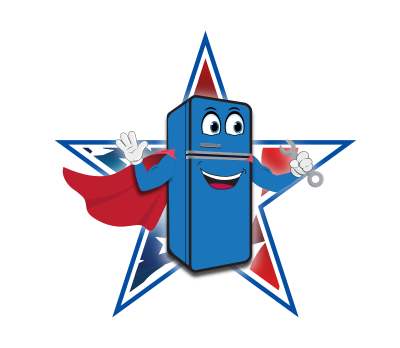 Thank you very much for your feedback. Please reach out to Robbin, our customer service manager, at our office so we can work to get the situation resolved for you. We do guarantee our work and apologize you are not satisfied. Robbin can be reached by
Overall Experience

10/19/2020
He was extremely competent. His work was quick, thorough, and efficient! I am extremely satisfied and would highly recommend his work!!
Overall Experience