Appliance Repair Germantown Ohio
Authorized Service Rated 4.6 out of 5 stars based on 11 customer reviews
We serviced a
SAMSUNG RANGE
Model NE59N6630SG/AA
Near Germantown, OH 45327
Installed new display board. All checks OK; used 1 DG07-01005A (Display (from ambers TS)) from stock
We serviced a
ELECTROLUX DRYER
Model EWMED65HTS0
Near Germantown, OH 45327
Inspected the unit and found several buttons on the display not responding. Ran a test cycle and the unit got extremely hot to the touch and on the back of the unit you could hear a loud rattling noise. Disassembled unit and found the the control board keeping the heating element on too long which caused damage to one of the support wheels and the drum. The unit is 13 years old and located in the laundry room. Tech recommends to replace the unit due to the extent of the damage and the cost to repair. ; rqstng P&A on 1 137610800 (Drum) and 1 137032400 (Control) and 1 134767600 (Display) and 1 134994600 (Control display) and 1 134766500 (Knob (nla)) and 1 134792700 (Heater) and 1 5304523155 (Wheel)
We serviced a
SAMSUNG WASHER
Model WF45T6200AW/US
Near Germantown, OH 45327
Installed parts. All checks ok
We serviced a
GE RANGE
Model PB965YP2FS
Near Germantown, OH 45327
Replaced parts. All checks ok.
We serviced a
GE RANGE
Model PB965YP2FS
Near Germantown, OH 45327
Hot surface light staying on. Ordering burners. ; rqstng P&A on 1 WB30T10145 (Burner) and 1 WB30T10135 (Burner) and 1 WB30T10132 (Burner) and 1 WB30T10155 (Burner)
Donald wallace
Germantown, Ohio

03/29/2022
I've maker still doesn't work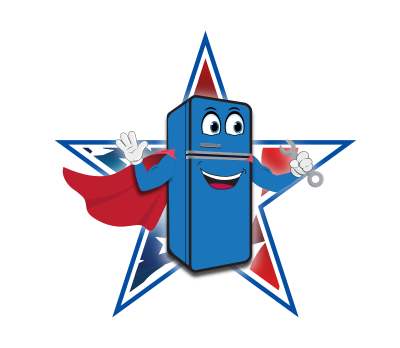 Donald, I am sorry you are still having an issue with your refrigerator. We have an icemaker on order for you and will preschedule our return trip once we are provided tracking information on the part. Thank you.
Overall Experience

03/17/2022
Very satisfied and refrigerator is working like new.
Overall Experience

03/10/2022
As requested, Sam called prior to arrival letting me know his estimated arrival time. Once here, he was very thorough on the machines issue. Very satisfied.
Overall Experience

09/10/2021
Tim was professional, knowledgeable and polite.
Overall Experience

07/17/2021
Received very helpful information about how to operate the newer type washer
Overall Experience