Appliance Repair Laura Ohio
Authorized Service Rated 4.2 out of 5 stars based on 4 customer reviews
We serviced a
MAYTAG DRYER
Model MEDB835DW4
Near Laura, OH 45337
Found idler pulley needed replaced. Swept out unit. Unit checks ok.; used 1 W10837240 (Idler pulley) from stock
We serviced a
LG DRYER
Model DLEX7900BE
Near Laura, OH 45337
Customer having it run a load of clothing 3 to 5 times to get it dry. Complaint about a lot of excess moisture inside of drum area and clothes are very steamy. Ran unit on high heat checked temperature and unit is reaching temperatures over 230?. Advised customer to unhook the dryer and run without the vent hooked up. The error code she had was indicating a block to the vent. This issue needs to be addressed or warranty will not cover premature heater failure due to improper venting
REFRIGERATOR KITCHEN AID KRFC704FBS00 All operations check ok .
REFRIGERATOR KITCHEN AID KRFC704FBS00 "Upon removal and installation of new part, called techline, they say there is a kit to modify how heater harness is secured to prevent any tangling from icemaker mold or bail arm. Ordering kit per tech #W11366500 talked to CC about this.; ordrng 1 W11366500 (Filltube wire containment kit)"
REFRIGERATOR KITCHEN AID KRFC704FBS00 "Upon removing the icemaker found one of the blue wires from connector to fill tube heater looked cut? have no idea how that happened. showed customer, pic attached was going to attempt to splice a connector but determine to just order part for replacement this would explain why unit would not fill also. Currently have new icemaker installed not turned on or hooked up. Ordering new fill tube.; ordrng 1 W11230096 (Fill tube with heater)"

04/20/2020
Great
Overall Experience

08/28/2019
So far, not so great. Been out twice and not fixed, coming back for the third time.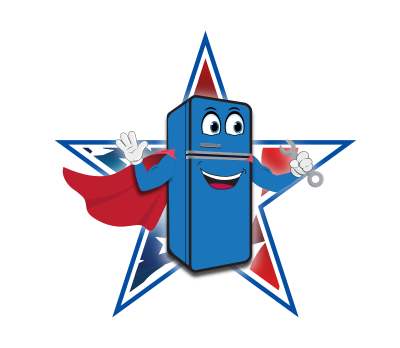 Jane, I apologize the Speed Queen dryer is still making a squealing noise. I appreciate your patience as we get this issue resolved! Please feel free to call the office 927-252-3200 if you have any questions.
Overall Experience

04/26/2019
Shaun , did a great job. Very friendly and got in a got the clock changed out. And was very friendly. Job well done.
Overall Experience

11/30/2018
Great service
Overall Experience