Appliance Repair Moraine Ohio
Authorized Service Rated 4.3 out of 5 stars based on 7 customer reviews
We serviced a
FRIGIDAIRE REFRIGERATOR
Model FFSS2615TP0
Near Moraine, OH 45439
Inspected unit and found a loose wire harness at the water valve. Made adjustments to the wire harness and secured it. Also found the waterline tangled behind the unit and laying on the ground. Wrapped the waterline and taped it up to the back of the unit and advise the customer to make sure the line stays attached to the unit to prevent it from kinking. Unit now dispensing water. All checks ok.
We serviced a
LG WASHER-DRYER COM
Model WM3677HW
Near Moraine, OH 45439
Inspected the unit and found the drain pump kicking on and making a loud humming noise. Inspected the underside of the unit and found the unit leaking and rusting. Provided information to the customer and they chose not to repair the unit.
We serviced a
MAYTAG DRYER
Model DG412
Near Moraine, OH 45439
Installed parts. Ran a test cycle. All Checks ok.
We serviced a
MAYTAG DRYER
Model DG412
Near Moraine, OH 45439
Inspected unit and found the coils and igniter defective. Tested the thermostat it is reading out of range. Ordering parts. unit is 30+ years old and located in the basement. ; rqstng P&A on 1 4391996 (Igniter) and 1 306105 (Coile) and 1 306106 (Coil booster) and 1 303395 (Thermostat) and 1 10169313 (Door switch)
DISHWASHER SAMSUNG DW80R2031US/AA00 "Installed parts and ran a test cycle. No leaks found, all checks OK; used 1 W10685193 (Elbow fitting) from stock"

04/29/2020
Awesome service. Tech knew exactly problem. Unfortunately, it's a common problem with LG and was not covered under warranty due to being elapsed. Thanks!
Overall Experience

03/05/2020
Tim was nice and professional. He determined what the issue was with our microwave, told me he could fix it because the parts were on his truck, gave me a price that was good and it was fixed within 15 minutes after that.
Overall Experience

10/28/2019
I was called twice before 8 am and the technician did not show up til 2 hours later. Phone calls were unnecessary and intrusive.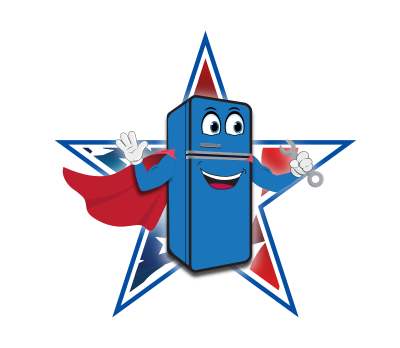 Susan, I apologize you did not have 100% positive experience with our company. I am committed to improving the quality of all our customer experiences and appreciate you taking the time to give me feedback regarding your experience. Please feel free to ca
Overall Experience

10/09/2019
Great service
Overall Experience

08/28/2019
Great timely service!
Overall Experience