Appliance Repair Troy Ohio
Authorized Service Rated 4.9 out of 5 stars based on 69 customer reviews
We serviced a
WHIRLPOOL ICEMAKER
Model WRF767SDHZ00
Near Troy, OH 45373
Installed new water valve and activated the water valve to ice maker and checks ok
We serviced a
WHIRLPOOL WALL OVEN
Model RBS275PDB16
Near Troy, OH 45373
Customer states that inner glass is broken and they're not sure if self clean functions work. No signs of impact to inner glass. Thermal cracked from age. Self clean feature does work. Advised customer not to use though. Unit is 20 years old and self clean may cause issues and failures. Unit needs door glass. ; ordrng 1 4449253 (Inner glass) and 1 4449257 (Middle glass) and 1 8300973 (Outer glass)
We serviced a
GE REFRIGERATOR
Model GFD28GMLCES
Near Troy, OH 45373
Not getting water to the ice maker ; ordrng 1 WR57X10098 (Water valve)
We serviced a
FRIGIDAIRE REFRIGERATOR
Model FGHB2866PF4
Near Troy, OH 45373
Dispenser lever is broken and needs to order new module; ordrng 1 242270102 (Disp module)
We serviced a
FRIGIDAIRE MICROWAVE
Model FPMO209RFB
Near Troy, OH 45373
Customer states that unit hums and wont heat. Ran to test amp draw. Unit is drawing 5 amps. Inspected and found transformer shorted open and diode bad. Unit needs transformer and capacitor with diode. Customer does not wish to repair due to cost.

08/13/2021
Overall Experience

08/13/2021
My dryer vent was blocked on the outside of the house. The technician said it was company policy to NOT clear the vents outside. $106 later, and I still can't dry my clothes and I have to call someone else. He was also late due to being tied up with another customer. Not his fault, and I was notified that he was going to be late, but I waited around for most of the day for nothing.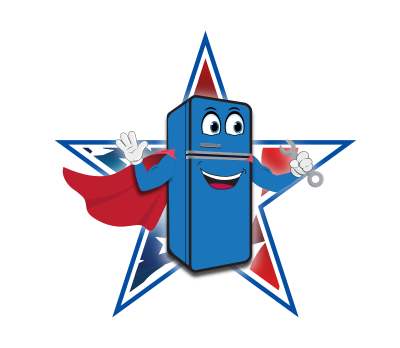 Nikki, we regret that your experience was not 100% satisfactory and hope to have the opportunity to do better in the future. Our technician did follow our policy which does not allow for them to work on ductwork and venting as our insurance policy does not cover us to do this, nor do any appliance manufacturers for appliances under warranty. This is because appliance manufacturers and insurance underwriters do not consider venting and ductwork to be a part of the appliance in regards to appliance repair, rather they are a part of the home which falls under the responsibility of the owner or the tenant. If there is anything else you would like to share or feel there is something else we need to address please give us a call at 937.252.3200.
Overall Experience
Christina Badgley
Troy, Ohio

08/06/2021
Shawn (I'm sorry think I called you by another name?) was very professional, kind and kept me informed as he worked through the service! He did a great job! Thank you!
Overall Experience

06/23/2021
Steve was very helpful and reviewed features of my washer and dryer along with suggestions for washing and dryer temperature.
Overall Experience

06/11/2021
Polite and knowledgeable
Overall Experience