Tim Robertson
Authorized Service Rated 4.8 out of 5 stars based on 416 customer reviews
We serviced a
MAYTAG WASHER
Model MVWB835DW1
Near Clayton, OH 45315
Checked unit over found the unit would not power up at all. Replaced main control, unit powered up put into diagnostics and tested on spin cycle. As soon as unit started to spin it got very loud and was making a grinding noise, then the unit shut down. Tested unit and the control board had shorted out. Unit needs a new control board and user interface. Also needs new gear case and inner basket. Spoke with Cordell at American home shield and they are putting the unit in for replacement options.
We serviced a
WHIRLPOOL DRYER
Model MEDC465HW0
Near Dayton, OH 45426
We serviced a
GE REFRIGERATOR
Model GTS18WCMBRWW
Near Dayton, OH 45406
Disassembled freezer and cleared frozen drain. Installed new heater wire. Checks OK
We serviced a
MAYTAG WASHER
Model MVWB765FW0
Near Bellbrook, OH 45305
Checked unit over found error code for motor speed fault. Removed clothes and drained. Ran unit through reprogramming and tested good. Spun out clothes and unit spun with no issues.
We serviced a
WHIRLPOOL DRYER
Model WPL7500GCEPR
Near Dayton, OH 45406
Replaced shorted heater. Ok'd by dion ; used 1 3387747 (ELEMENT) from stock

04/17/2021
Keith Churchill was thorough, knowledgeable, and very professional. He did an excellent job.
Overall Experience

04/12/2021
Well I was literally charged 100 bucks for 10 or less minutes of no work. I took it a part and it was ready to look at. Then he left and never even offered to put it back together. Lol. Not impressed with the cost per hour. Live and learn.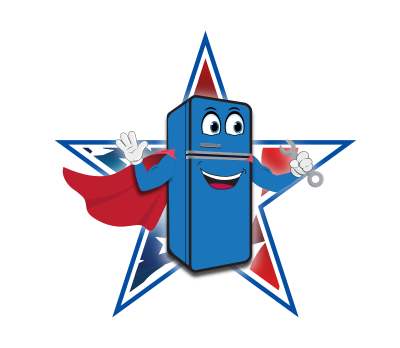 Paul, thank you for taking the time to provide your feedback and we are sorry that you did not have a satisfactory experience. Our technician will be in contact with you today to explain the service charge and the diagnosis at which he arrived after looking at your machine last week. Unfortunately, sometimes when we are dealing with machines over 10 years old there is sometimes no repair that will be cost effective. Please call us if you have any additional questions or concerns at 937.252.3200.
Overall Experience

04/02/2021
Fixed our stuff no problem! Quick and effective!
Overall Experience
Valerie Fairchild
Bellbrook, Ohio

03/23/2021
Thank you for your prompt and excellent service with both our microwave and dryer. The problems were quickly identified and repaired immediately. Parts were on hand and installed the day of the service call response. We appreciate your kind and professio
Overall Experience

03/10/2021
The scheduler was very nice and accommodating. Quick and efficient. Tim did a great job! Thank you.
Overall Experience